Sunday 15 July 2018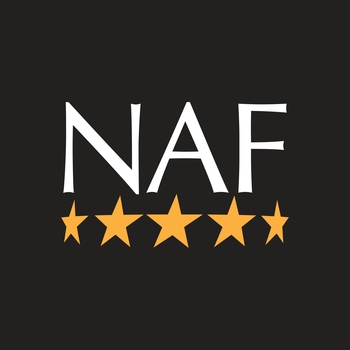 In the blazing sunshine at the Falsterbo Horse Show in Sweden, the British Nations Cup team competing under the title sponsor banner of Team NAF, finished in fifth position in the CSIO5* FEI Nations Cup despite some strong performances from each of the four competing combinations.
This was the third point scoring leg of the series for the British Team in Europe Division 1 and today's Nations Cup was eventually won by The Netherlands after a thrilling four way jump off between them, Ireland, Sweden and Italy who finished in 2nd, 3rd and 4th respectively after tying on 4 penalties initially. Great Britain were just behind these teams, finishing on a total of 6 penalties after totting up 5 penalties in round one and 1 penalty in round two.
Michael Whitaker from Whatton, Nottinghamshire was first out for the team with JB's Hot Stuff, a 12 year-old British bred bay mare owned by Jayne Bean. In their first round, Michael and the mare picked up 8 penalties after having a pole at an oxer midway through alongside the first part of the double, which was the final fence on course. This saw them become the drop score for GB in round one, but Michael showed sheer brilliance in round two to guide JB's Hot Stuff home clear inside the time after producing a beautifully accurate performance.
Second in was Harriet Nuttall from Yeovil, Somerset with A Touch Imperious, a 14 year-old chestnut gelding owned by Rupert Nuttall. A rub of fence eight, which was an oxer, saw the pair finish their first round on 4 penalties, but they came back into the ring for their second round determined to secure a clear for their country and they duly delivered.
Sam Hutton from Walton-On-Thames, Surrey with Happydam, an 11 year-old chestnut stallion owned by Equimie BVBA was the third rider in for GB and he got off to a fantastic start when he delivered a superb clear. Unfortunately, round two didn't go Sam's way and it ended with them finishing with 12 penalties after three fences fell.
William Funnell from Dorking, Surrey with Billy Buckingham, a 10 year-old British bred chestnut gelding owned by Billy Stud took the role of team anchor and the combination looked impressive throughout today's competition. Riding with great style, William achieved a penalty free performance in both rounds in terms of jumping, but the time allowed proved to be influential for this pairing and William finished just a fraction outside it for a single time penalty in each round.
For full results, visit www.falsterbohorseshow.se.
British Showjumping would like to thank NAF, title sponsors of the Senior Nations Cup Teams along with the Children, Junior, Young Rider and Veteran teams.
NAF's premium range of Five Star brands include Superflex, Superflex Senior, PROFEET, Optimum, Magic, Oestress and Respirator Boost with quality at the heart of everything they do. They are a UFAS (Universal Feed Assurance Scheme), GMP+ (International Feed Assurance Scheme) and BETA NOPS (Naturally Occuring Prohibited Substances) accredited company and this enables them to guarantee full traceability on all the natural ingredients they utilise in their formulations, which are also selected in compliance with the FEI guidelines for Clean Sport. For further information, visit www.naf-equine.eu/uk/index.jsp.
The GBR showjumping teams are supported by the British Equestrian Federation's World Class Programme, funded by UK Sport through the National Lottery. The Programme focuses on identifying talent, developing potential and maximising medal-winning performances on the world stage.
Source link
>